Now in its seventeenth year in operation, VFAPU continues the fight against all forms of poaching in the Victoria Falls region. We are very thankful to National Parks and Wildlife Management and the Zimbabwe Republic Police for the opportunity to work together in a joint, collaborative effort to conserve Zimbabwe's valuable wildlife resources.
VFAPU is very grateful to all our supporters who keep the unit in operation and we thank each and every one for this vital and generous assistance.
Currently VFAPU has seventeen scouts working with the unit and these men have produced many successes during 2015 on anti poaching operations. Our patrols consist of local daily foot patrols, vehicle patrols and extended integrated multi-day patrols, venturing deeper into the Zambezi National Park. VFAPU also conducts a number of ambushes for poachers, as well as undercover operations in order to apprehend a variety of poachers.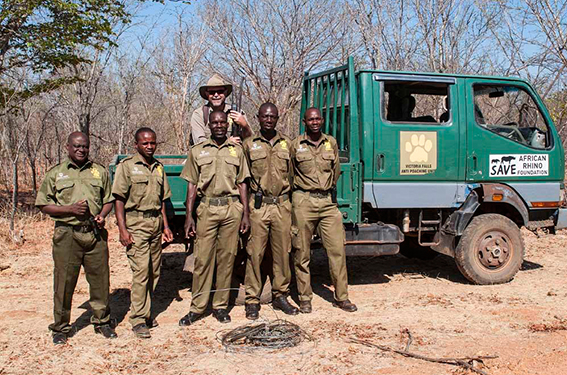 During anti poaching operations in 2015, the following persons were apprehended by VFAPU scouts and handed over to the appropriate authorities for further action and/or prosecution:
WOOD POACHERS = 321
FISH POACHERS = 3
MAMMAL POACHERS = 12
PERSONS SELLING GAME MEAT WITHOUT CORRECT PERMITS = 4
HOUSEBREAKERS (THIEVES) = 5
ILLEGAL ENTRY TO NATIONAL PARKS ESTATE = 14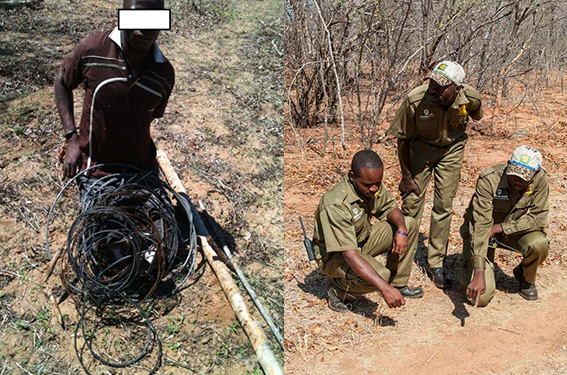 Wood poaching remains a common problem, with many people entering state protected areas to collect firewood. Some of this wood collected is for personal use, but the majority of wood taken is sold for profit to communities in and around Victoria Falls.
A number of successful ambushes set at snare lines/carcasses resulted in bush meat poachers being chased down and apprehended. Throughout Central and Southern Africa, this form of poaching results in up to 3.5 million tons of wildlife being consumed on a annual basis and this statistic really does emphasize the importance of maintaining a constant patrol presence in order to keep a check on levels of bush meat poaching.
During VFAPU undercover operations 4 ivory dealers were captured and found in possession of ivory and were sentenced to nine years in jail. VFAPU assists and funds a number of this type of operation each year. VFAPU assisted in a number of cases where poachers were arrested for possession of cyanide, weapons and tusks. Recently a pangolin was rescued from two men attempting to sell the animal and VFAPU assisted in this success.
In somewhat different anti crime operations, VFAPU scouts were able to use their tracking skills and locate 5 thieves, who were tormenting Victoria Falls town residents and they were all charged with relevant housebreaking offences and later sentenced.
In another incident, VFAPU scouts located a poached buffalo which had been butchered in the Chamabonda area and they were then able to track spoor to a house in one of the Victoria Falls suburbs. A trap was set and two men were apprehended with fresh meat from the buffalo. They were recently sentenced to 6 months in jail.
A land mine was discovered by one of our patrols within the Zambezi National Park and the Zimbabwe National Army was called to dispose of this threat.
Zambian poachers regularly cross to the Zimbabwean side of the river and poach either mammals or fish. Quite a numbers of buffalo have been poached in the Siansimba/Chimunzi/Samanungu areas of the Zambezi National Park by these poachers. In one incident, VFAPU was able to observe Zambian poachers in action and during follow up operations, the culprits were apprehended and charged.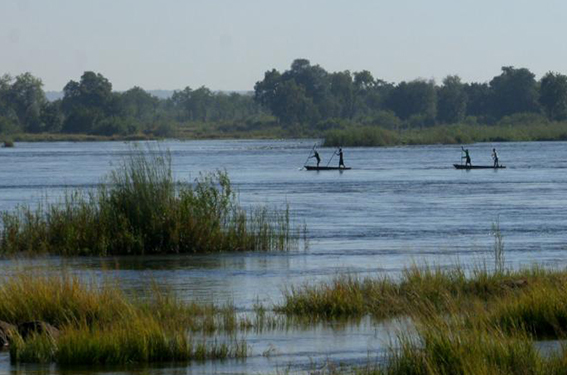 During 2015, the following mammals were poached in the operational area and these are carcasses discovered by VFAPU:
1 zebra, 2 baboons, 3 impala, 1 kudu, 1 buffalo and 4 warthogs.
1 female leopard was found dead along the Kazungula road and further investigations found that this death was caused after the leopard was hit by a vehicle.
2 giraffe died after walking through power cables along the Sekuti road.
There is a major problem occurring where elephants are feeding in the Victoria Falls rubbish dump and a number of elephants appear to have died after plastic bags have blocked their digestive systems. This is something that needs to be addressed urgently and a suitable fence will have to be erected to prevent any further incidents occurring.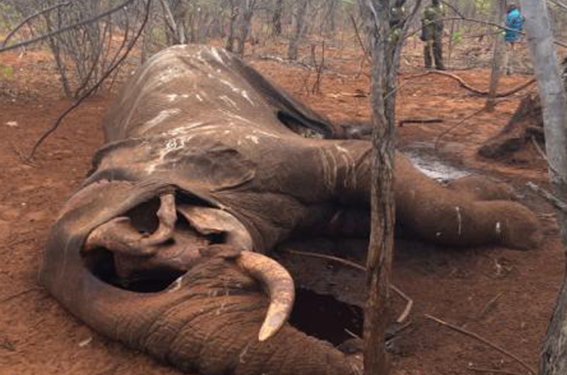 TOTAL NUMBER OF WIRE/CABLE SNARES REMOVED FROM THE BUSH IN 2015 = 181
It is encouraging to note that this figure is less than the amount of snares removed last year. In 1999, when VFAPU was established, just over 4000 snares were discovered from our operational area and this illustrates that our presence on the ground is proving effective. Since 1999, VFAPU has now removed over 22 000 snares from the bush.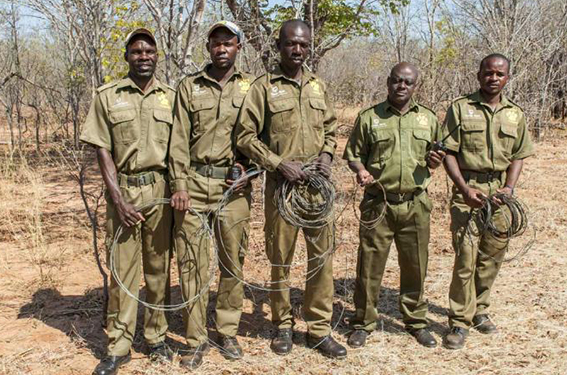 MAMMALS DARTED, TREATED AND RELEASED BACK INTO THE WILD = 1 WARTHOG, 3 KUDU.
These mammals were located with snares and/or with injuries from the poacher's snares. In joint operations, these mammals were tracked down, darted and immobilized, treated and subsequently released back into the wild. To date, a total of 181 mammals have been saved from a slow, painful death in this manner.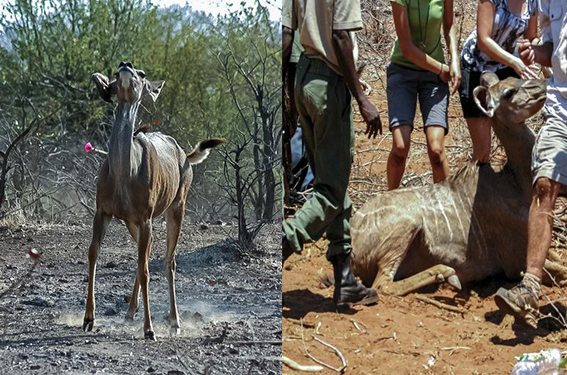 VFAPU would like to thank our supporters and followers for such incredible support, which is so very crucial to our efforts in fighting poachers and their criminal ways. I cannot emphasize enough just how important it is for us to ALL stand together to fight poaching in all its forms. The increase in poaching is currently highlighted with the tragic plight of the rhinos and the increase in elephant poaching, but we must remain committed to the cause no matter what.
Let us all pay tribute to all the dedicated Game Scouts who are out there every day throughout our region, risking a great deal to save our wildlife.
VFAPU 2015 Report – Download the report in PDF (Opens in a new window)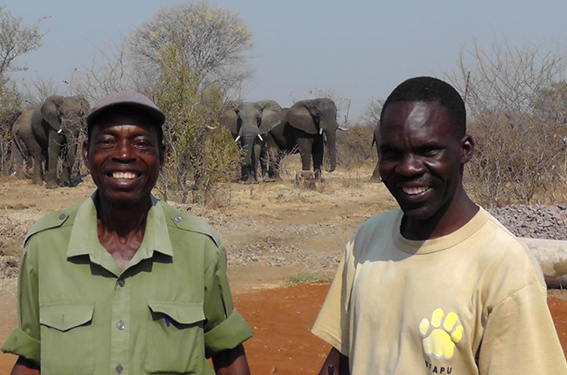 VFAPU – Working together to conserve Zimbabwe's wildlife.