Conservation organisations on the ground face a number of threats on a day to day basis. In the field these relate to helping wounded and dangerous animals as well as facing armed and dangerous poachers who have very little to lose. What most people don't realise is that the greatest threat to organisations like VFAPU is funding. Scouts, vets and Charles all donate their valuable time to patrolling the wildlife areas around Victoria Falls but they need to be able to pay for a number of things, including:
Fuel

Vehicle servicing
Medicine
Scout uniforms
Comms equipement
Ammunitions
Etc
The Victoria Falls Anti Poaching team risk a great deal to ensure that the national parks and animals in the region have some sort of organised protection from poachers. If VFAPU did not exist then the threat to fauna and flora in the region would be amplified and the destruction would eventually be complete. They need support on a number of levels, so think about how you could help. Can you donate time, expertise or money?
VFAPU and Mamba Media have teamed up with wildlife photographer Tommy Varley and wildlife and animal artist Charlotte Williams to create a unique piece of art, of Cecil the Lion. This piece of original art measures 21 inches x 30 inches. Drawn on fine grain, heavy weight acid free paper, Charlie is using Faber Castell Polychromos colouring pencils to create the life like piece of Cecil the Lion
Once the picture is completed VFAPU will be auctioning off the original piece as well as selling a limited number of Giclee prints (100). If you are interested in either please register your interest by sharing this post and contacting:
VFAPU – Charles Brightman – cat@yoafrica.com
Mamba Media – Robin Cormack – robin at mamba media dot com
Email Title – Cecil Auction for VFAPU
We hope to spread the word far and wide to generate as much money as possible to give directly to VFAPU, no management fess, only origination costs and printing. VFAPU would very much appreciate your help. Thank-you.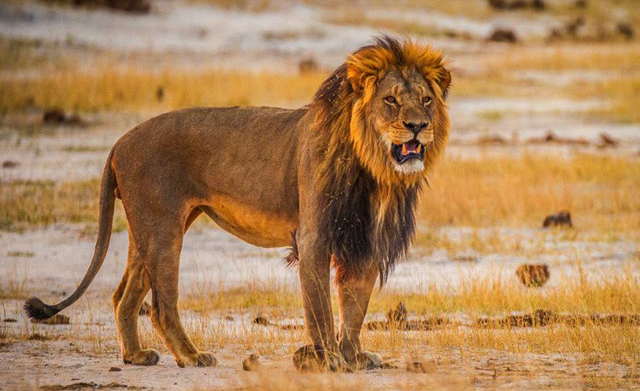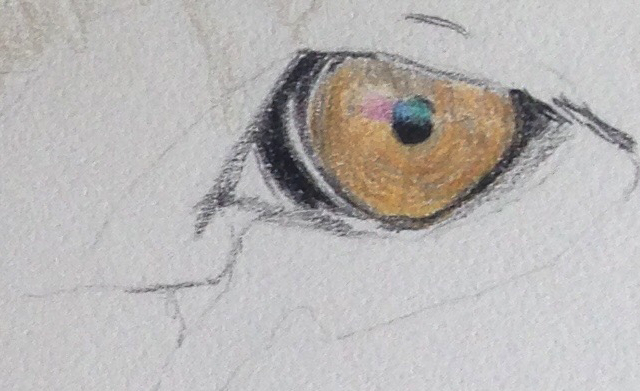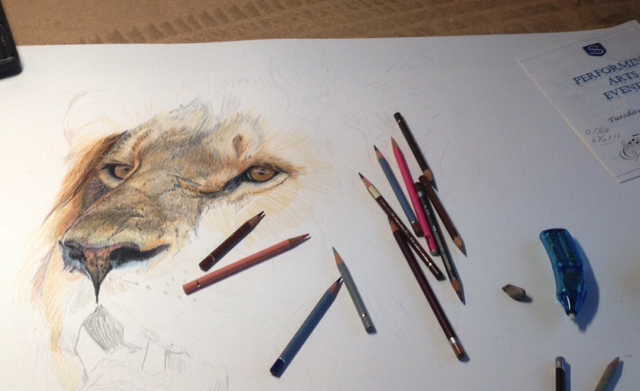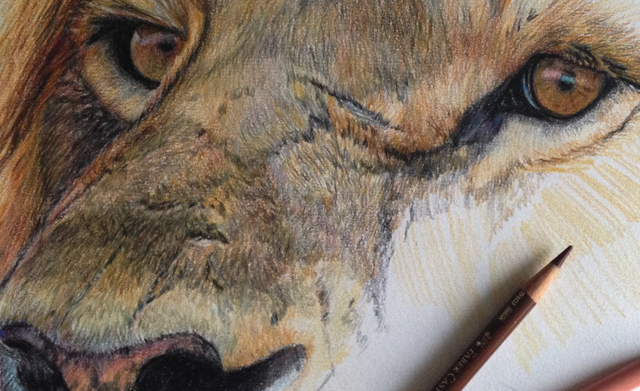 Tommy Varley supplied the initial images for the inspiration. Visit Tommy's website to see more of his amazing photography – Vic Falls Productions
Charlotte Williams is an exceptional wildlife and animal artist based in Sussex. To see some of her work please visit her website – Charlotte Williams