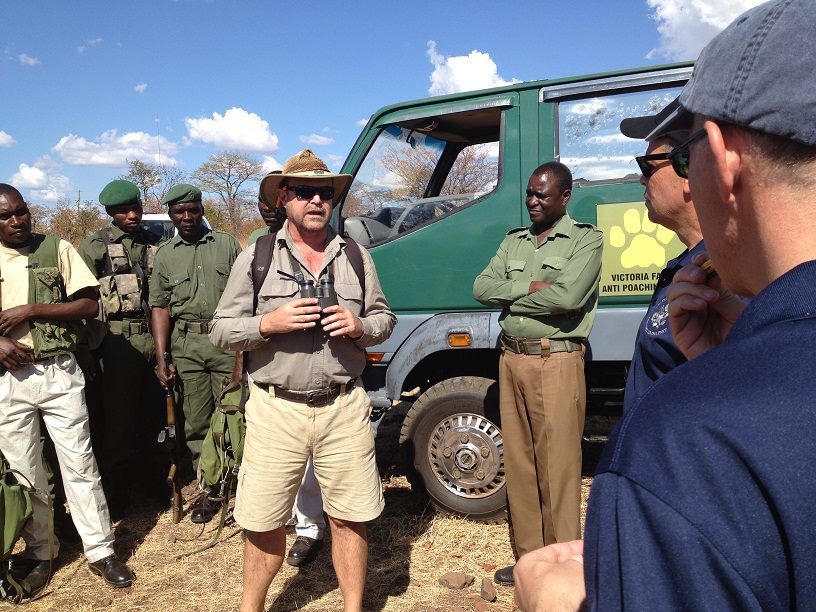 Charles Brightman discusses the work of the Victoria Falls Anti Poaching Unit with the United States Ambassador to Zimbabwe, Mr David Bruce Wharton, and his Zambian counter-part, Mr Mark Storella, who last week toured the neighbouring towns of Livingstone and Victoria Falls. The Ambassadors were promoting Zimbabwe and Zambia as tourist destinations ahead of August's UNWTO meeting, to be jointly hosted by the two countries.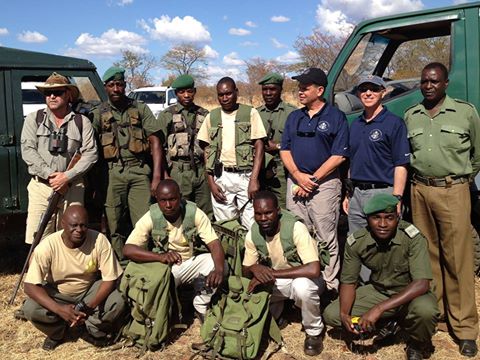 The Ambassadors took the time to meet up with Victoria Falls Anti Poaching Unit rangers and members of Zimbabwe National Parks and Wildlife Management Authority (ZimParks) to learn about our combined efforts in fighting poaching, and were commended by locals for supporting wildlife conservation initiatives.
Don't forget you can also follow the work of the Victoria Falls Anti-Poaching Unit on Facebook.
This blogpost was originally published on the Zambezi Traveller Blogspot – reproduced with thanks.